Welcome to the Hawthorne Muchachos Site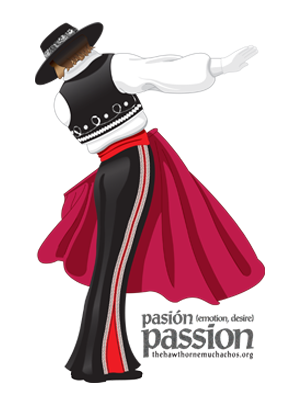 The Hawthorne Muchachos Junior Drum and Bugle Corps was formed in 1959 as the "brain child" of drum corps icon, Ralph Silverbrand. The original idea was to create a parade corps of 30 to 40 young men to participate in local Holiday festivities. The idea became a reality and over the years, the Muchachos helped shape the lives of countless young men and women while achieving more than anyone could have ever imagined. Among the attributes that made the Muchachos special were passion, devotion, spirit, belief, inspiration, heart, will, faith, trust, dedication and hard work.

In spite of the groups relatively short existence, 1959-1977, the Muchachos remain in the hearts and minds of Drum Corp enthusiasts as one of the most beloved drum corps of all time, and to this day are revered as one of the very best, of the best. Perhaps the greatest testimony to the group's incredible success is the people who came through the Muchacho's ranks and their vast contributions to society.

The Muchachos served as a launching pad for leaders in business, education, medicine, law, the military, physics, finance and the arts. Several former members and staff have been inducted into the Drum Corps Hall of Fame, and continue to lead, shape and contribute to the activity today.